Kathi is a friend of mine who runs. Before I knew her, I stalked her. OK, that sounds creepy. Let me explain.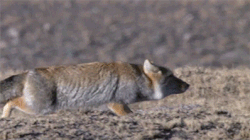 I have been a runner for over 30 years. In the early 2000s, after my youngest son graduated from high school and went off to college, I was adrift. I had spent years attending soccer, golf, tennis and wrestling matches, football, basketball and baseball games, and quiz bowl tournaments. Following three boys through their academic and athletic pursuits had taken up a lot of my time. I was happy to do it; I enjoyed (almost) every minute of it, but I was at loose ends.
After trying some new interests that didn't pan out (like the tangled mess that was supposed to be a sweater when I tried to learn to knit), I decided to ramp up my running. Even though I ran throughout my kids' childhood (mostly to get half an hour alone), I never raced as an adult.
I joined my local running group and began attending their fun runs. The running club had an online bulletin board, on which members could post. It was sort of like Facebook without the pictures. I read the posts, but never posted myself (stalker). There were many posts by a sassy woman named Kathi Franco. I admired her quick wit and her bold comments. I knew from her posts that she did Bikram yoga at the same studio as me.
When I went to yoga class, I would look at the women and wonder which one was Kathi. I was looking for someone with dark hair and dark eyes, because, well…Franco. As it turns out, Kathi's background is Irish, and she has the fair skin and freckled complexion that looks typically Irish. I was looking in the wrong faces.
After reading her posts for months, I finally met Kathi and got to know her.  She is fun in person too. We now belong to the same running club and the same book club (Reading Between the Vines, because it's a book club that's all about wine. And books, too, of course. Sometimes.) We have done many races and attended social events together, and I am lucky to consider her a friend.
Kathi is one of those individuals who brings people together. She is an organizer, and she loves to organize fat-ass runs. For the uninitiated, a fat-ass is a free, no frills run characterized by the phrase "No Fees, No Awards, No Aid, No Wimps". It is typically put on by experienced runners who are also running the event.
Some of the fat-asses that she has organized include one that coincides with the Falmouth Goat Races. The Falmouth Goat Races are an annual event held every September in Falmouth, PA, where….well, you get it, they race goats. It's kind of like the Kentucky Derby with goats instead of horses, but with the funny hats. I highly recommend it. It is even more fun to attend the goat races after running a fat-ass with a bunch of crazy runners on a nearby river trail.
Another Fat-ass she organizes is a Christmas run on the Northwest River Trail, followed by lunch at a nearby Irish pub and a gift exchange for all of the runners involved.
Last year, Kathi tried (unsuccessfully) to enter a race called Montour 24 in Danville, PA.  Montour 24 used to have 4 divisions: a 6 hour run, a 12 hour run, a 24 hour relay with a 4-person team, or a 24 hour solo run. Several friends and I entered the 6 hour run. It's kind of funny when you tell people that you're doing a 6 hour run, and they are impressed, but you know – no, that's the shortest division in the race! Kathi was first person on the waiting list for the 6 hour run, but she never got in. This year there is only a 24 hour option – relay or solo.
When Kathi did not get into the race last year, she initiated the Not-Montour 4 fat-ass (making lemonade out of lemons is her specialty). In our county (Lancaster) there is a man-made lake called Grubb Lake. It covers 13 acres, and is surrounded by a one mile trail. The trail is somewhat hilly, and passes a pavilion. This is where the Not-Montour 4 is held.
Runners do as many loops of the lake as they want, up to four hours. You can stop after the completion of each loop and use the bathrooms, get a drink, and eat some typical trail run crap refreshments. After the run, runners gather in the pavilion for food and fun. Because this is a fat-ass, everyone brings something to share. There will be hot dogs (maybe burgers too) and whatever else the runners decide to bring. After my experience with watermelon at the Hyner race, I am bringing watermelon.
If you are looking for a run on Memorial Day weekend (May 27), I recommend you come to Lancaster, County PA and run the Not-Montour 4. There is a Facebook page with all of the details for the run. There will be no awards ceremony, no medals, no commemorative beer mugs, no T-shirts, but there will be a great, well-organized run. There will be many friendly runners, there will be tasty food, and there will be a special, still sassy woman who made it all happen, my friend Kathi.
I am linking up with Darling Downs Diaries for their Good Morning Mondays. Check out the inspirational posts!